COMPANIES HOUSE REQUIREMENTS FOR A SMALL COMPANY : The two main filing requirements for Companies House are The Confirmation statement (previously Annual Return) The Accounts What is the confirmation statement? A confirmation statement is a snapshot of a company's information at the made-up date.  It is a separate document from a company's annual accounts. Every […]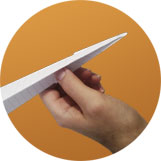 AccountsTemplate.co.uk helps people looking for a Statutory Accounts template for their business.
The main reason for formatting in the Statutory Accounts template is to be able to submit accounts to Companies House and HMRC. Knowing this, we have made this process as simple as can be for business owners.